Map of the Banjul Yundum International Airport
The Banjul International Airport is located south of the historic city of Banjul and east of the Gambian seaside area and of the main city in Serrekunda. The terminal is located in the town of Yundum along the road leading to the country's second city: Brikama.

advertising ?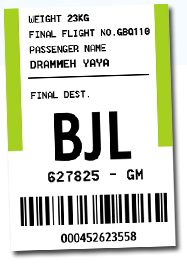 Log in

Contact us

About

2013-2019 BanjulAirport.com.